Unity – Puzzle
Unity – Puzzle
Media: Acrylic On Canvas
Size: 50(W) x 40(H) cm

Production: July 2016
Painting code:
H0022
Authentic
//print_r($posts); ?>

USD$330
Membership offer USD$310
Description:
The puzzle pieces represent when we are unified. With each other and with God. Unity makes the soil, our hearts soft and a place where growth happens. We produce fruit when we are in unity because our roots have strength together.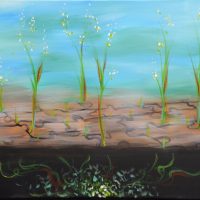 April
Collection: