God's Throne – Jerusalem
God's Throne – Jerusalem
Media: Pastel on Paper
Size: 55(W) x 37(H) cm

Production: Aug 2014
Painting code:
G0009
//print_r($posts); ?>

USD$640
Membership offer USD$576
Description:
"Praise be to the Lord from Zion, to him who dwells in Jerusalem. Praise the Lord." Psalm 135:21 NIV
"At that time they will call Jerusalem The Throne of the Lord, and all nations will gather in Jerusalem to honor the name of the Lord. No longer will they follow the stubbornness of their evil hearts." Jeremiah 3:17 NIV
Jerusalem is the Throne of the Lord and is full of His glory. His peace is with Jerusalem.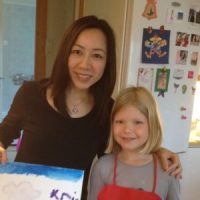 Pearl Ida Chen
Other Painting of the Artist: