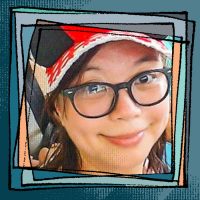 Esther Lilias Wong
I met my teacher , Frank Kwok, and started learning painting in 2005.
My life began to change from mourning to joy since then.
God's words transformed my life and let me breakthrough and fly like a butterfly.
2010 onwards I have become one of the artists doning regular spontaneous painting in Authentic Worship Ministries.
2005年開始跟郭志立老師學繪畫。其間經歴了從憂傷到喜樂的變化。上帝的話語轉化了我的生命,像蝴蝶般破蛹、飛翔。
2010年開始於基督教「真實敬拜」每月定期有即場敬拜創作。